When it comes to your wedding day, every detail counts, including the accessories that complete your bridal look. If you're looking for something elegant and one-of-a-kind, handmade porcelain earrings are a fantastic choice. In this guide, I'll walk you through the process of selecting the perfect pair of porcelain earrings for your special day, ensuring you look and feel amazing.
 What's the right earrings for a wedding?
Finding the right earrings for your wedding is all about bringing together your style and the overall bridal ensemble. Handmade porcelain earrings offer a timeless and sophisticated option that can match various wedding themes. Whether you're going for a classic or modern vibe, porcelain earrings can add that perfect finishing touch.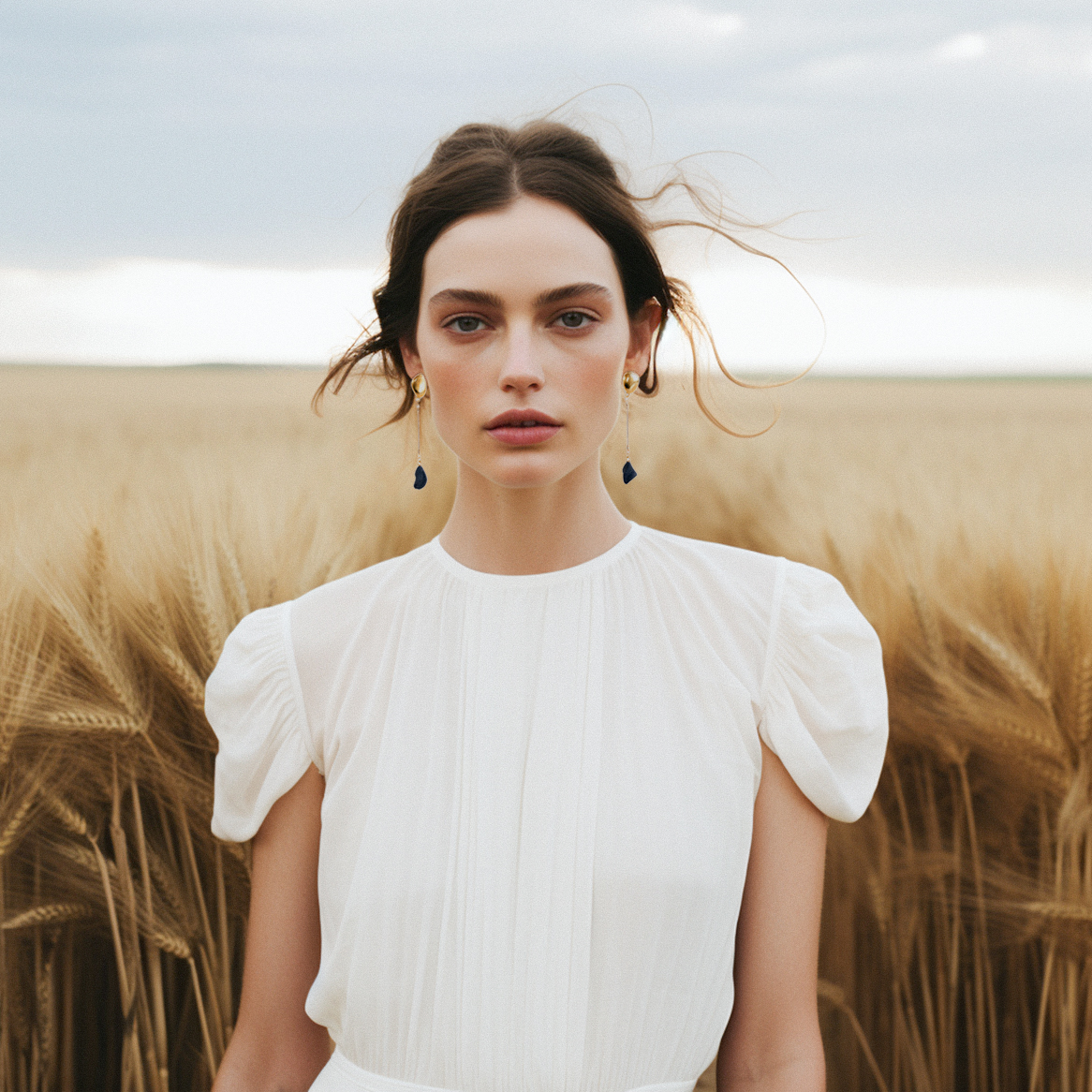 Prioritize comfort and durability:
Your wedding day is full of activities, so make sure your earrings are comfortable to wear throughout the festivities. Handmade porcelain earrings are not only stunning but also lightweight, ensuring you can enjoy every moment without any discomfort. Plus, porcelain is known for its durability, making your earrings a lasting memento of your special day.
Why should you choose porcelain earrings for your wedding day?
Timeless elegance:
Porcelain earrings exude a timeless elegance that can elevate your bridal look. Their delicate and luminous appearance adds a touch of sophistication, enhancing your natural beauty and capturing the essence of romance.
How do you choose the best earrings for your wedding? Match your wedding dress:
Express your personal style: Your wedding day is all about you, so let your personal style shine through. Choose earrings that reflect your individuality and taste. If you're a nature lover, the enchanting handcrafted porcelain minimalist flowers of Dangle porcelain earrings "Black lilies" can add a touch of exclusivity that's uniquely you.
Unique craftsmanship:
Handmade porcelain earrings are crafted with careful attention to detail. Each pair is a unique work of art, showcasing the skill and creativity of the artisan. By choosing porcelain earrings, you're embracing the beauty of handcrafted pieces and adding a touch of artistry to your wedding ensemble.
Versatility:
Porcelain earrings come in a variety of designs, ensuring there's something for everyone. Whether you prefer classic white porcelain or desire captivating patterns like the White porcelain drop earrings "Golden Seeds", you'll find a pair that perfectly complements your wedding day style.
Choosing the perfect earrings for your wedding day is an exciting part of the planning process. Handmade porcelain earrings offer elegance, uniqueness, and craftsmanship that will enhance your bridal ensemble. By considering your dress, personal style, and comfort, you can confidently select a pair that brings out your natural beauty and creates lasting memories. With their timeless appeal, porcelain earrings will be a cherished reminder of your special day for years to come.